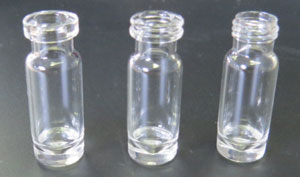 The High Recovery Vial has a precision formed limited volume insert style conical well, with less than 2µL dead volume in the center of a solid glass bottom. This allows an autosampler to recover virtually the total sample and eliminates the need for limited volume inserts, supports and springs.
Please contact us for all pricing information.
Refer to current Chrom4 catalogue on home page for more information.